Cured meats
'Bologna is celebrated for producing popes, painters, and sausage.' (Lord Byron)
For us Italians, cured meats are much more that a gastronomical tradition: they are a heritage, often a family legacy, that embody passion, represent the most genuine hospitality and ability to savour life itself.
Foodpartner is very proud to deal with selecting and exporting several varieties of this precious food. Italy is home to over 250 different varieties of cured meats, some world famous, others more 'niche' and only known on a regional level.
Thanks to deeply rooted relationships with leading companies in this sector, we are able to supply a wide variety, in formats suitable to both foodservice and retail.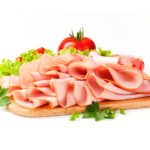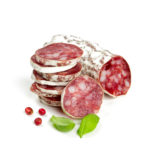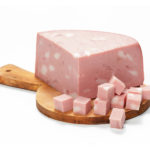 BRESAOLA
CICCIOLI
COPPA
COPPA DI TESTA
CULATELLO
LARDO
MORTADELLA
PANCETTA
PROSCIUTTO
ARROSTO
PROSCIUTTO COTTO
PROSCIUTTO CRUDO
SALAME
SALAME MILANO
SALAME NAPOLI
SALAMINI
SALSICCIA
SPALLA DI MAIALE
SPECK
SPIANATA PICCANTE
WURSTEL
If we have worked up your appetite, please contact us to see how we can help you find the best results. Just tell us about your business and operations and we will be able to show you the way to a made-to-measure solution.