Fish
'Fish, to taste right, must swim three times: in water, in butter, and in wine.' (Polish proverb)
One of Italy's great fortunes is being able to benefit from all the fruits of the Mediterranean Sea. Foodpartner is specialised in all fish products such as carpaccios, salads and preserves in oil or brine.
We are proud to have this category of products in our portfolio as it is a pillar of our Mediterranean identity.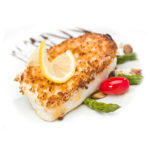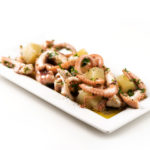 FISH CARPACCIO
PRESERVED FISH IN OIL, BRINE AND IN SALT.
FISH SALADS
SEAFOOD
PACKAGED FISH FILLETS
If we have worked up your appetite, please contact us to see how we can help you find the best results. Just tell us about your business and operations and we will be able to show you the way to a made-to-measure solution.