Fresh meat
'Wine is the intellectual part of a meal while meat is the material.' (Alexandre Dumas)
Foodpartner offers a wide range of fresh cuts, sliced and ready-to-cook meats. All our partner producers stand out for their rigid traceability chains and sustainability.
In addition to top quality Italian meats, we also deal in varieties of international origin (such as for example the delectable Wagyu steaks or Argentine Angus Asdado ribs ). Our range extends from red meats to poultry, including organic chicken.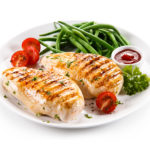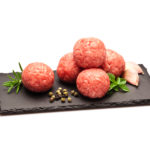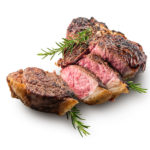 ITALIAN SPECIALITIES – salted meat, roastbeef, Carpaccio
INTERNATIONAL SPECIALITIES (origin: South America, Africa, Australia, New Zealand)
'READY TO COOK' PRODUCTS – hamburgers, nuggets, meat balls.
ITALIAN BEEF (origin: Piedmont, Emilia-Romagna, The Marches, Tuscany, Veneto, Lombardy)
POULTRY (Organic, non GMO, corn-fed)
PORK
OVINE
GAME
If we have worked up your appetite, please contact us to see how we can help you find the best results. Just tell us about your business and operations and we will be able to show you the way to a made-to-measure solution.