Fresh pasta
'Life is a combination of magic and pasta' (Federico Fellini)
Emilia-Romagna, the region where Foodpartner is based, has always been seen as the cradle of fresh pasta; its identity and creativity find their best expression in its world famous 'pasta sfoglia'. The most well-known shapes are the classic tortellini, lasagne and tagliatelle but this region, and the rest of Italy, are proud producers of more than 310 shapes of pasta with 1300 different names.
So, the products we are able to propose in this particular category are especially varied and numerous: from plain to filled, from retail size packs to larger ones for restaurants. If you come to us for a fresh pasta product, rest assured you will be in capable hands. We must not forget that tradition must always walk hand in hand with innovation: we constantly search for new exciting products (organic, gluten free, with unusual fillings, etc) to make our range more complete and irresistible.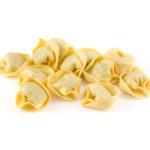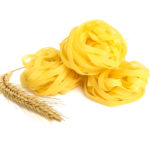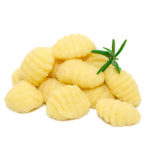 BIGOLI
CANEDERLI
CHICCHE DI PATATE
FETTUCCINE
GNOCCHI DI PATATE
PAPPARDELLE
PASTA RIPIENA
PENNE RAVIOLI
SFOGLIA PER LASAGNE
TAGLIATELLE
TORTELLINI
TORTELLONI
If we have worked up your appetite, please contact us to see how we can help you find the best results. Just tell us about your business and operations and we will be able to show you the way to a made-to-measure solution.