Ready meals
'One cannot think well, love well, sleep well, if one has not dined well.' (Virginia Woolf)
The ready meal category is one of the most popular as it provides fast, easy solutions for enjoying the flavours of traditional Italian recipes. The dishes we choose are often produced by artisanal-style businesses that stay true to the traditions and recipes.
Productions always use prime quality ingredients with maximum elimination of preservatives and pasteurisation processes (maintaining the longest possible shelf life). What is our objective? That Foodpartner ready meals can stand proudly next to their homemade counterparts!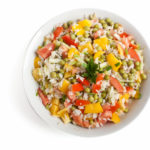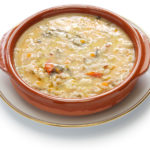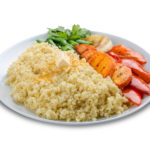 CANNELLONI
COUS COUS
RICE SALAD
LASAGNE
CEREAL MIXTURE
OVEN BAKED PASTA
PRE-COOKED FILLED PASTA
POLENTA
ITALIAN SPECIALITIES (pasta carbonara, pasta arrabbiata, etc.)
SOUPS
If we have worked up your appetite, please contact us to see how we can help you find the best results. Just tell us about your business and operations and we will be able to show you the way to a made-to-measure solution.