When we know we have the best we have to spread the news! Our partner is an EU leader in organic chicken is bursting with innovation and healthy claims. A family owned, but managerial run business with over 450 M€ turnover and 7 production sites you are in expert hands.
Healthy not only for consumers but also for the animals taking care of their welfare in line with the most modern and stringent requirements. Thanks to the total supply chain from feed to the egg hatchery, farms, slaughtering, processing and packaging the quality is guaranteed especially for the toughest private label requirements.
All the these products are available with ECO friendly packaging (totally separable paper and plastic reducing over 75% plastic), fixed weight portions = price per PIECE and not per kilogram on the shelf with total traceability back to the egg hatchery and food chain.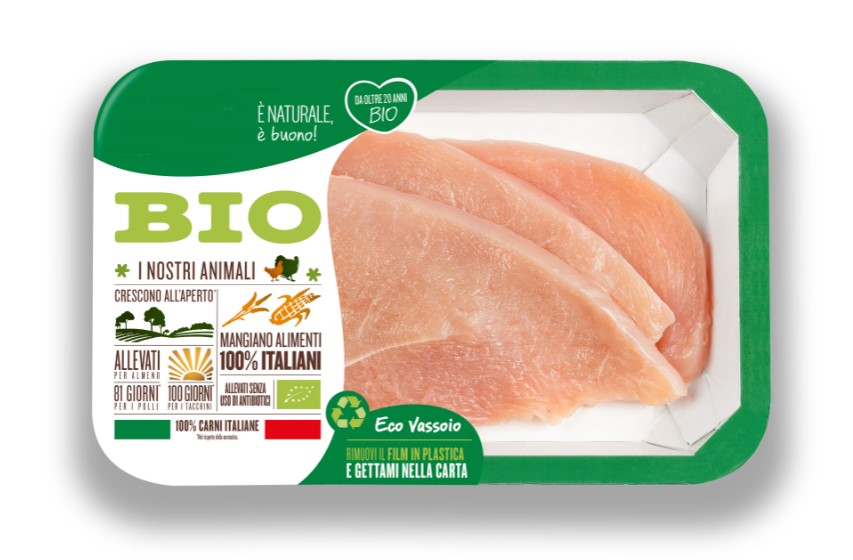 The organic poultry segment is growing faster than most other market segments and white meats are low in fat content, high in protein and have a lower C02 footprint compared to beef or other red meats.
This ain't just chicken talk…! Turkey, pork and ready meals or bread crumbed products pre-cooked are all available.
Thanks to our direct logistics system these products can arrive to your DC just in time, optimising shelf life and shelf rotation. More information any time please contact  HERE or write to info@foodpartner.it