Fancy ordering real Italian quality pizza when you sit down to watch your favorite series? Look no further, you can find it in your fridge!
Gerardo and Michele originate from a 50 year family experience of making Pizza in Naples. They began with a pizzeria and today produce pre-packed fresh artisan pizzas ready for cooking. 60% of their turnover is in export markets that love their authentic low yeast dough recipe, high quality ingredients and hand crafted topping finishes.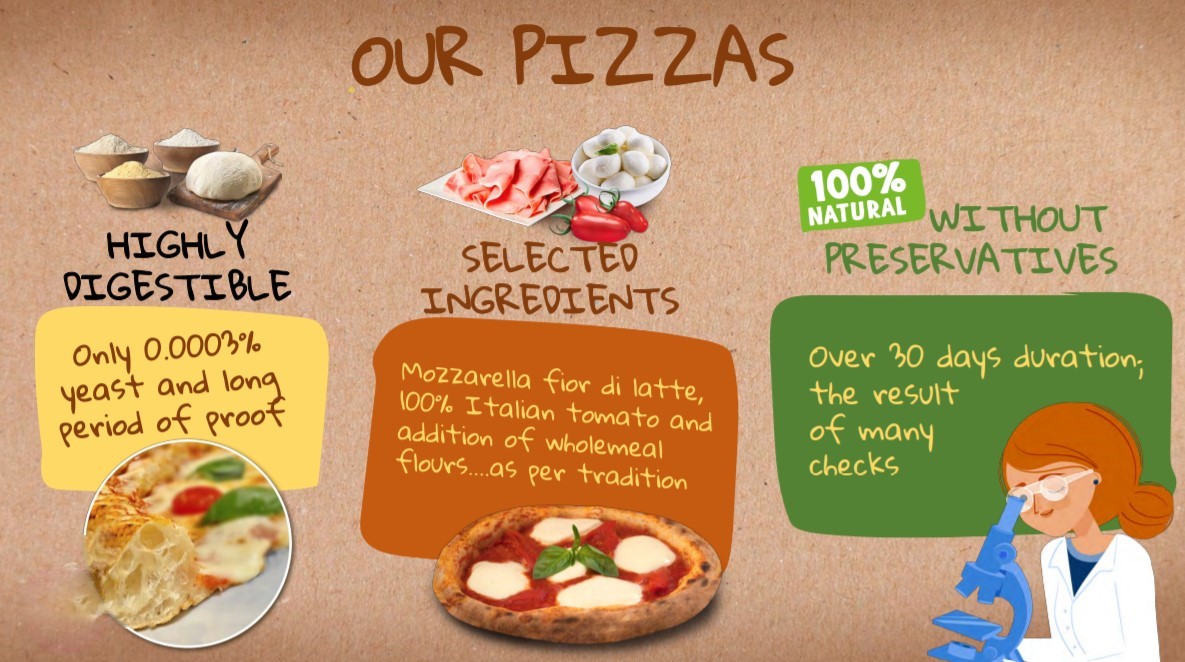 Each pizza is individually packed and can be stored for 30 days in the fridge. A large part of their business is of course Private label. Thanks to their artisan approach, small volumes are possible so easy personalisation is reachable even for small chains of supermarkets at very reasonable prices.
Fancy trying some to compare with your preferred delivery pizza? Simply contact us for samples any time and we can send over 8 different flavours from the original Margherita to smoked Alps' speck and PDO Montasio cheese.